Embossed Original & Authentic''red Man Tobacco'' Painted Metal Sign 12x18 In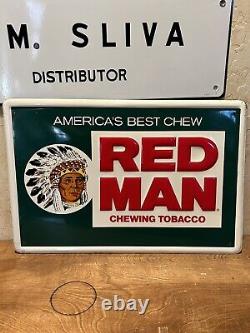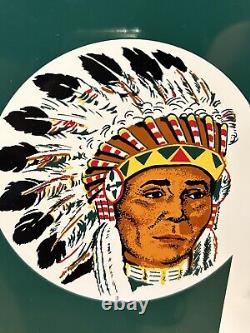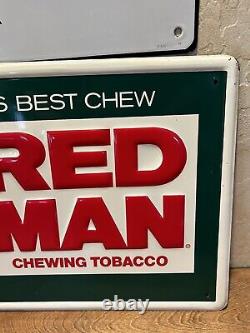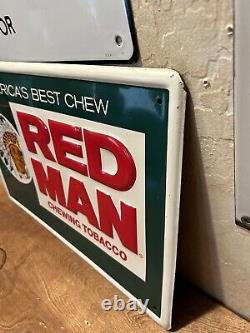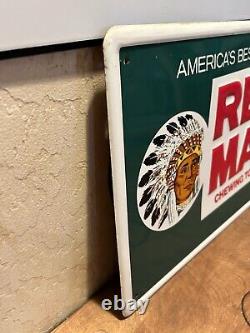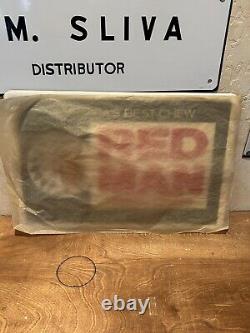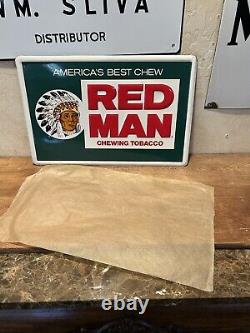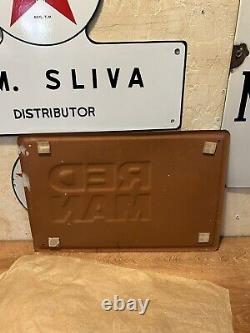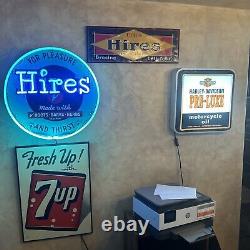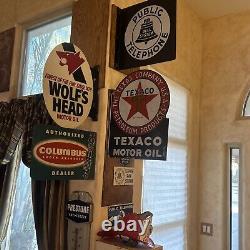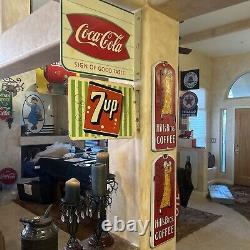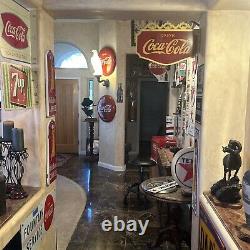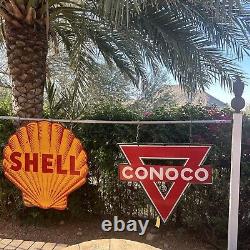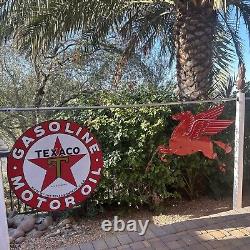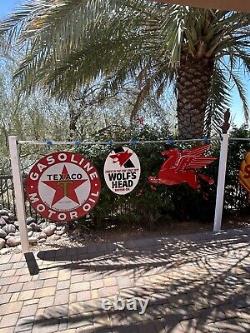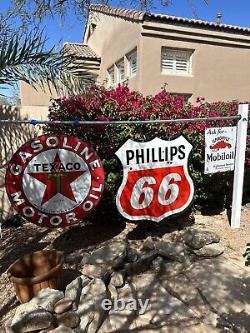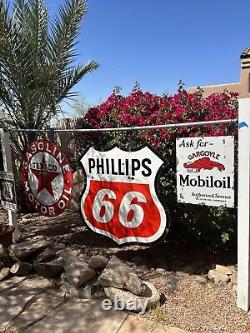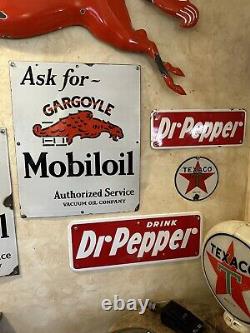 EMBOSSED ORIGINAL & AUTHENTIC'' RED MAN CHEWING TOBACCO'' PAINTED METAL ADVERTIZING SIGN. RED MAN CHEWING TOBACCO IN EXCELLENT CONDITION WITH RICE PAPER ALMOST OLD NEW STOCK.
THIS IS AN AWESOME SIGN THAT IS IN GREAT CONDITION WITH THE RED MAN ICONIC LOGO. RED MAN CHEWING TOBACCO - AMERICA'S BEST CHEW.
MEASURES 12 X 18 - METAL PAINTED METAL ABOUT 2 POUNDS. MY NAME IS FRED ROMLEY IF YOU HAVE ANY INTEREST, PLEASE CONTACT ME ON FACE BOOK TO SET UP. IF YOUR HERE ON VACATION, BARRETT JACKSON, HORSE SHOWS OR ANY OTHER REASON COME ON OVER TO TAKE A LOOK/ PLEASE SET UP IN ADVANCE. THIS SIGN HAS WOW FACTOR IT'S BOLD, AND A REAL BEAUTY THIS CONDITION IS REALLY NICE. PLEASE REFER TO PHIOTOS FOR BEST DECRIPTION.
THE EDGES SOME WEAR BUT THE FIELD IS VERY CLEAN, BOTTLE IS AWESOME! THIS IS AN AWASOME SIGN, BOLD, BRIGHT, GREAT SUBJECT MATTER, FUN!
GREAT SIGN TO ADD TO YOUR SODA SIGN COLLECTION.

---