New! 4ft Coca-Cola Menu Board with2 sets of coke letters & numbers & symbols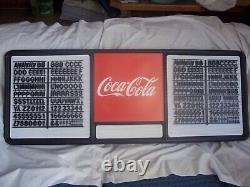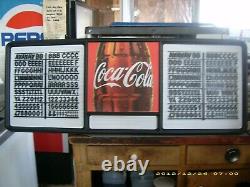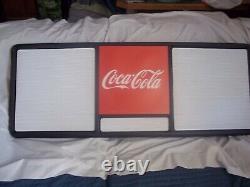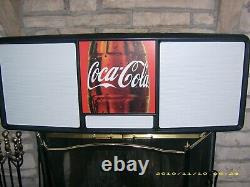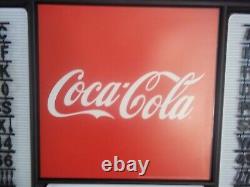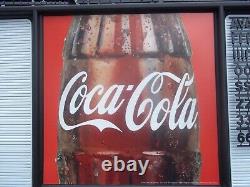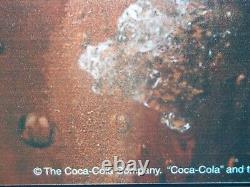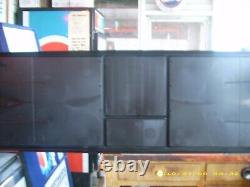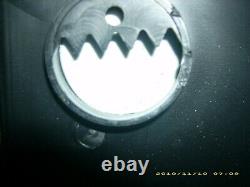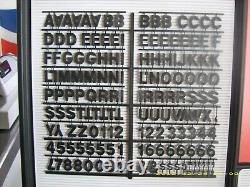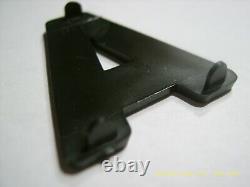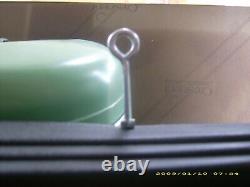 Up for your consideration this brand new & never used 4ft Coca-Cola menu board sign complete with two sets of coke black letters, numbers & symbols which include arrows, commas, hyphens, periods and dollars & cents signs. These are the letters & numbers that have the tabs on the back (see pic #11) that fit or push into the grooves of the on the front of the sign. These logo's are permanent and cannot be interchanged.
There are three different ways to display this sign the first is to lean it facing out in any window large enough to accommodate its size as many dairy bars & hotdog stands would do. The second is to hang or mount it on any wall by using the two notches (see pics #8 & #9) on the back of the sign one on each end. The third way is to suspend it from above to a rafter, beam or a stud above using two eyebolts on the top of the sign one at each end and some small chain positioned to your desired height (see pics #12). Eyebolts and small chain are NOT INCLUDED but can be found at any local hardware store.
This sign measures 48" long x 20" high x 3 1/2 deep and is made of sturdy molded plastic that could be displayed either inside or out. This would make a nice asset to any business needing to relay information to its customers and if kept in good condition have high resale value.

---