Vintage Coca Cola Metal Advertising Soda Chalkboard Menu Sign Coke Smile Life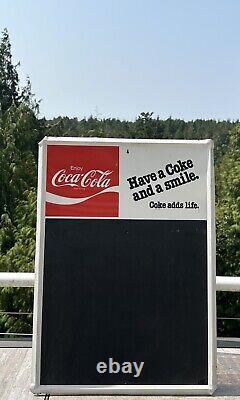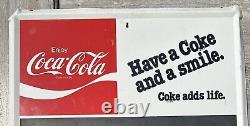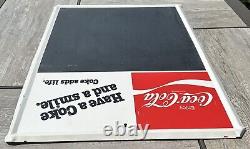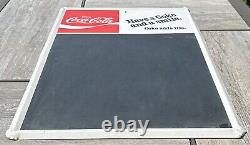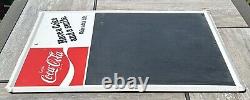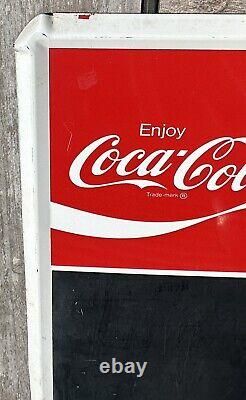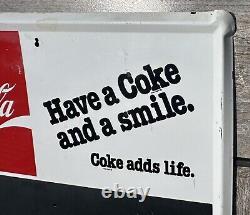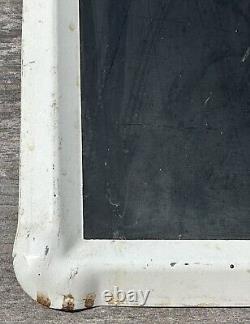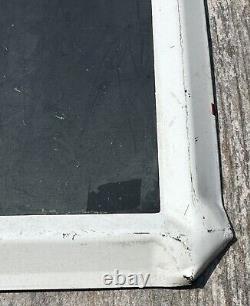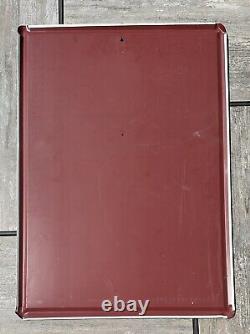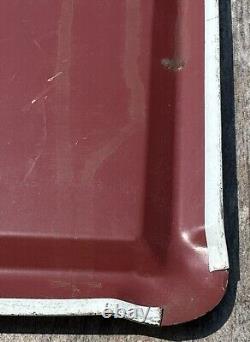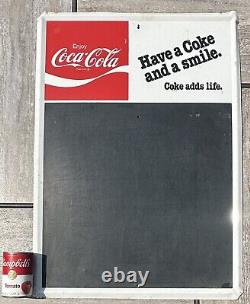 Measures approximately 19 7/8 inches wide by 27 7/8 inches tall. Frame is lightly raised / embossed. Holes near top and bottom of panel allow the piece to be displayed securely on a wall.
There is an additional hole about 9 inches below the top hole. This was probably designed for a second nail to add stability when displaying or possibly to attach a string and a piece of chalk. Metal surface is attracted to a magnet. Surface wear, color loss, small dents and oxidation as seen in pictures. Two of the corners are partially folded down / dented.
Follow this link to see all our ADVERTISING listings!

---